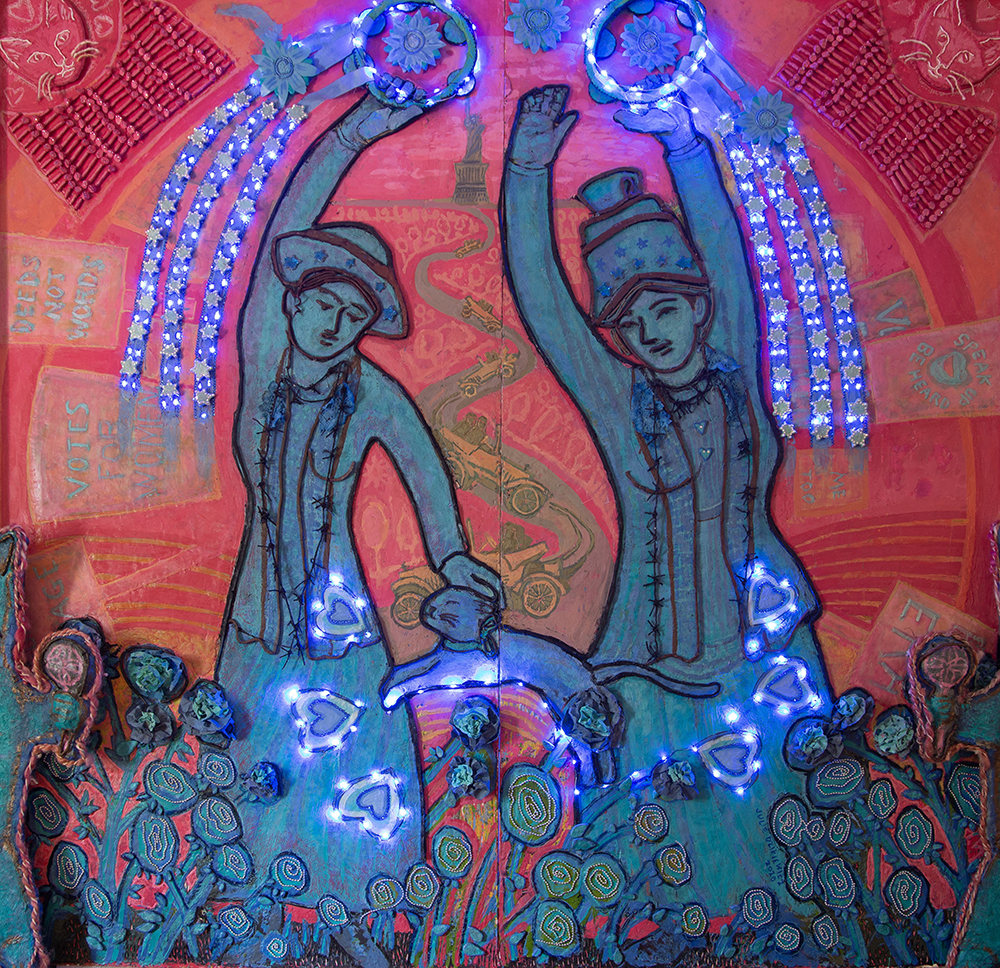 about the art
Thank you for your interest in my feminist art.
 I enjoy painting the political.  I was raised by a mother who ran campaigns for fun, including her own.  She felt knowing what happens in the world was important and instilled in me a desire to understand the issues and to paint about them.
The majority of my paintings after 2009 are painted with  "encaustic".  Encaustic paint is made from beeswax and color. One paints with it by heating it on a metal sheet, picking up the paint with a warm brush, and applying it to a board.. 
Next I use a heat gun or torch to "burn in" the color, or to smooth the surface. It's hard to tell online, but in person my painted surfaces can mimic  stained glass. The medium also can be used sculpturally to create wax flowers. The beauty of this medium is its versatility.
about me
Julia was born in a log cabin during a snowstorm. Her only friend as a child was a bee named Harvey. She loved playing with Harvey, learning her stinging wit from his nature and enjoying the wax the he produced. In fact, whe was so enamored by his wax that she decided to start using it to create art.
cv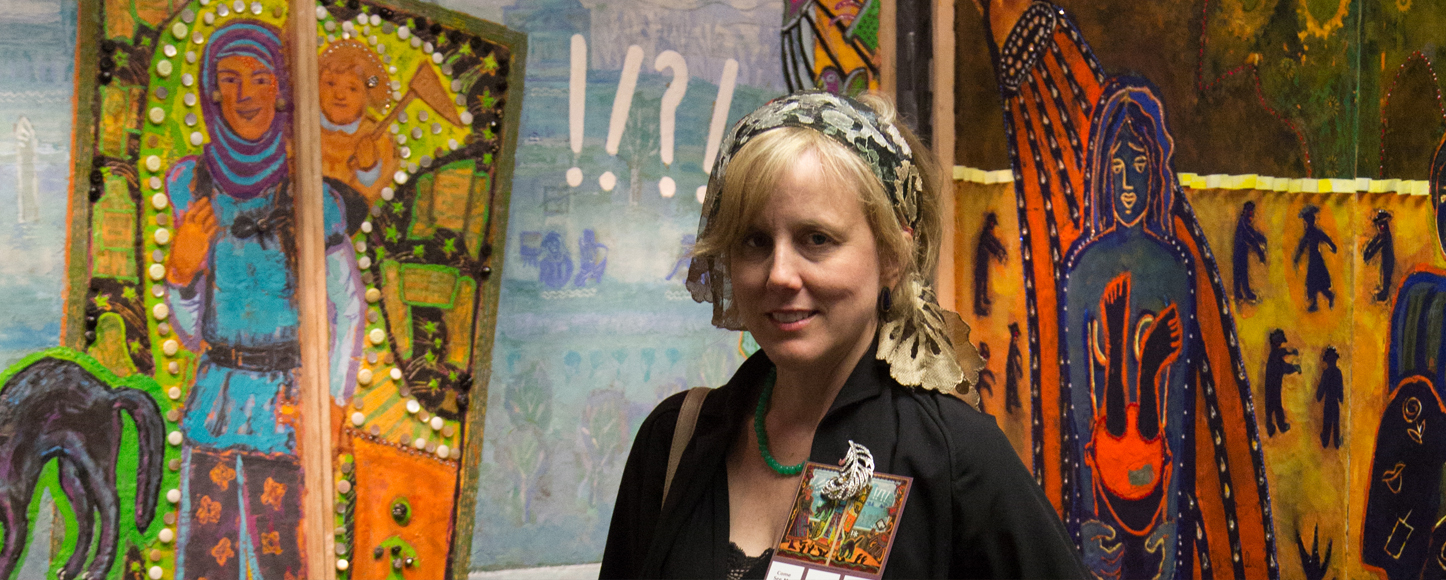 want to keep in touch?
Be the first to hear about my new shows and art! Please email me and I will contact you via email every now and then with the lastest news or painting advice.
click here