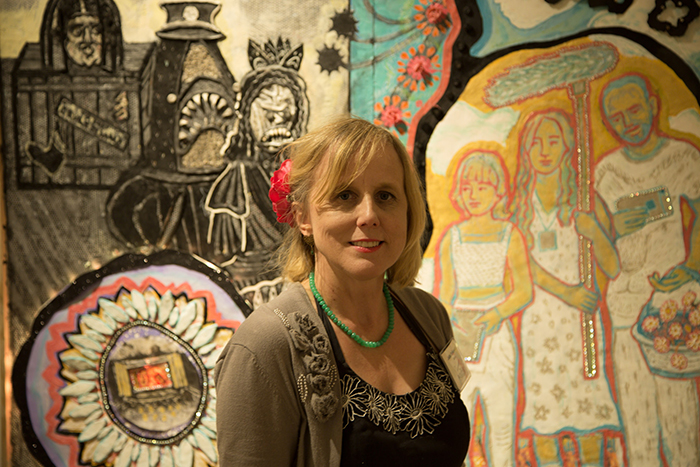 About Me
Julia Dzikiewicz was born with a paintbrush in her hand and has been painting ever since. After finishing a Bachelor of Science in Architecture at the University of Virginia, she continued her studies at the Corcoran School of Art and R&F Paints.
Inspired by a mother who ran political campaigns and worked for social justice, Ms. Dzikiewicz uses her talents to paint art showing the history of feminism. Her collage-type paintings include electrical circuits, lights, wax, and crystals.
When she is not in her studio, she loves playing with her three cats, creating anime masks for her kids, and seeing live theatre.
Dzikiewicz is a member of the board of the Lucy Burns Museum at the Workhouse Arts Center in Virginia.
Dzikiewicz also works as a production designer, prop maker, camera operator and more for films produced by Crimes of the Arts Films (https://crimesoftheart.com/). She and her work were featured in an award-winning documentary titled "Encaustic: It's all the Buzz."Choice Prize.
Please note: Due to a family quick of using her formal name "Julia" on documents  and her knick-name "Julie ," used with friends, you may see her listed om the internet as both Julia Dzikiewicz and Julie Dzikiewicz. Yes, it's the same person! 
To see my current C/V, please go here…
To see vidoes and films about me, please go here.