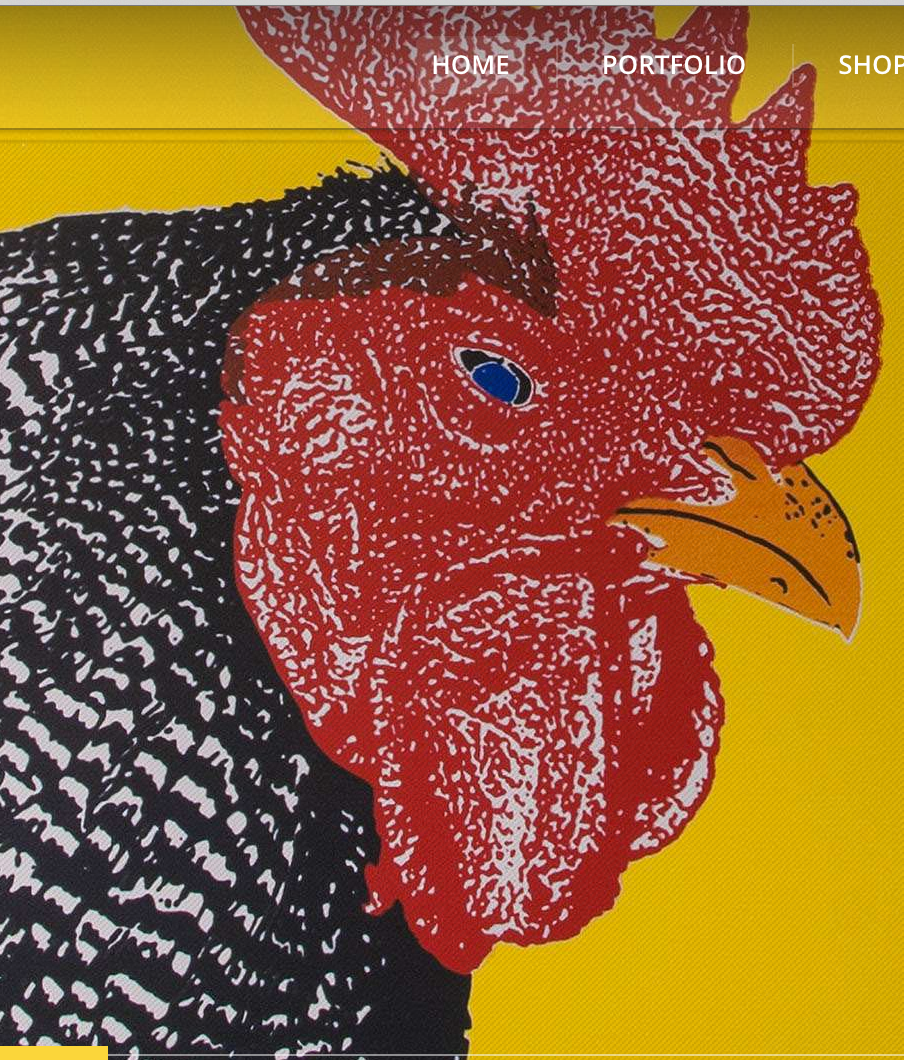 Frank Pappas is the new Marketing Director at the Workhouse Arts Center. He is also a printmaker and photographer .His website can be viewed here.
Mr. Pappas creates art from his photographs and silkscreens, often adding a layer of cold wax to finish the piece. Check out his photos of The Vietnam Veterans Memorial, The Capitol Building,the US Air Force Memorial and more. Note, much of the work is black and white, or of a limited color palette. Yet there is a beauty to the simplicity not to be missed.
I am especially fond of the work to the left, titled "El Gran Gallo",  acrylic screenprint  on paper.