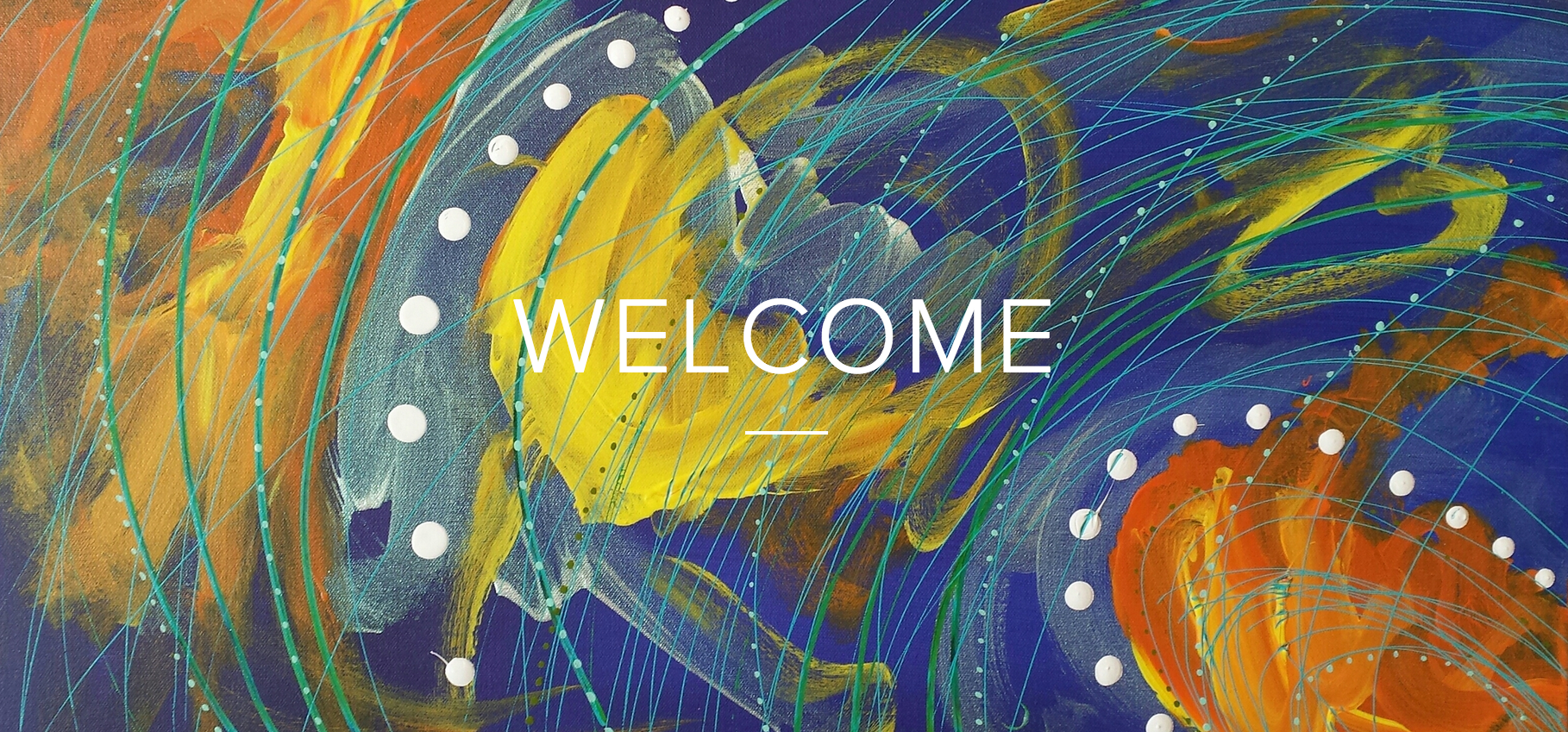 Martin Cervantes Is an artist in Building 5 at the Workhouse Arts Center. He creates large abstract acrylic paintings of color and line in his paint splattered, extra large studio. Please visit him or take one of his many workshops, and meet one of the friendliest artists around. The image to the right, taken from his Welcome page, is so typical of Martin. Dots, beautiful colors and lines combine together to wish us "Welcome".
Here is his statement about his work…
Martin Cervantez is a self taught artist with training via workshops, and exposure working with other artists.  He's presently a studio artist, and the first Military Veteran Artist in residence at Workhouse Arts Center, Lorton, VA.  Martin previously held the prestigious position as Artist in Residence at the U.S. Army Center of Military History.  He deployed to Afghanistan twice to make field sketches, and take photos to use as reference material for historical artworks completed in the studio.  Cervantez has since retired to paint and create art full time, and is involved in numerous veteran art programs.  His art is collected internationally.