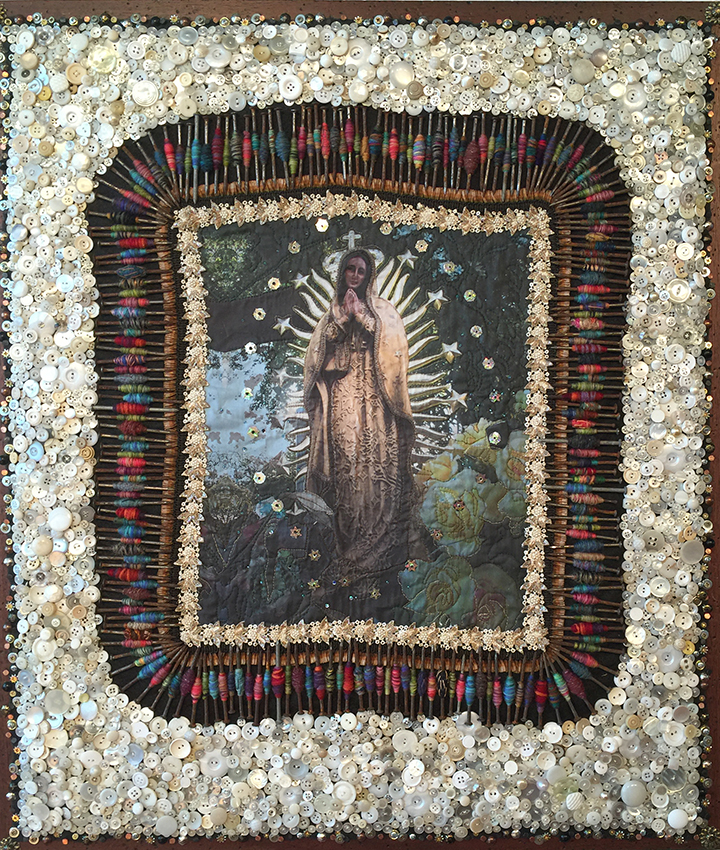 Susan Lenz is a fine artist who is known for installations and contemporary embroidery. She is currently showing at the Workhouse Arts Center in Building 16 in the show titled "Fiber National 2016."
The photo to the left, is the center part of  "The Virgin of Gone and Forgotten", triptych. 2014. Ms Lenz has used buttons and spools of thread to create a frame that surrounds the center art quilt. Just so lovely!
Please visit this work between now and August 21.