My show "Pink Hat Protest Paintings" showed at the Art League Gallery ran from October 9- November 4, 2018. Just in case you were unable to make the show, I am posting some photos of the installation. Thank you , Art League Gallery, and the many of you working there, for inviting me to show here.  It was a pleasure to work with all of you at the Art League !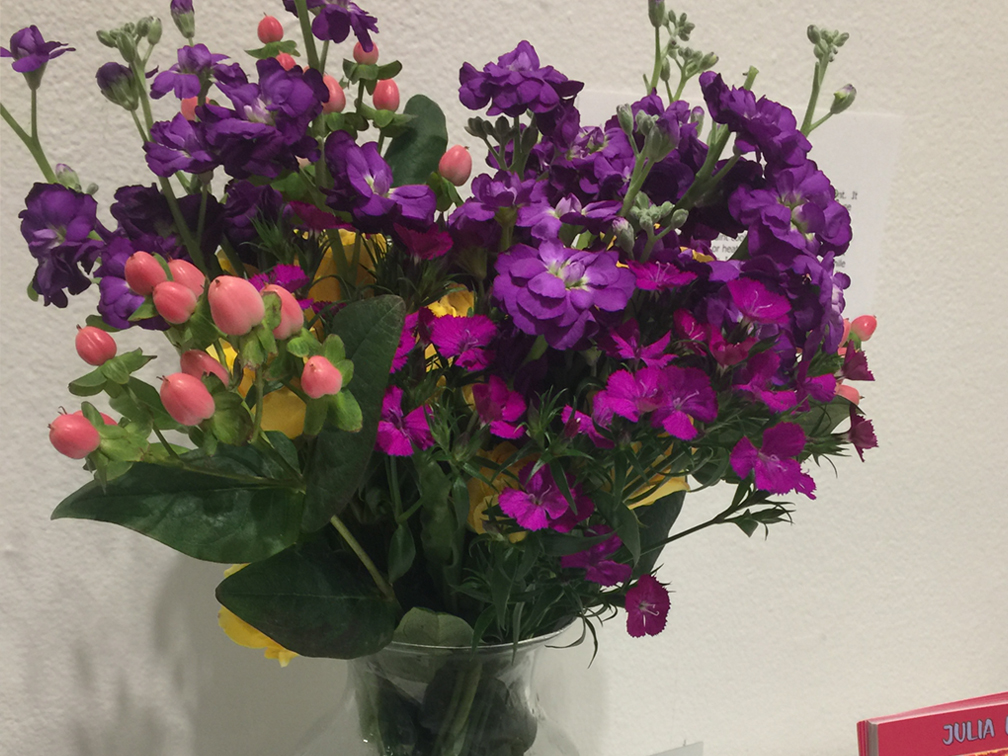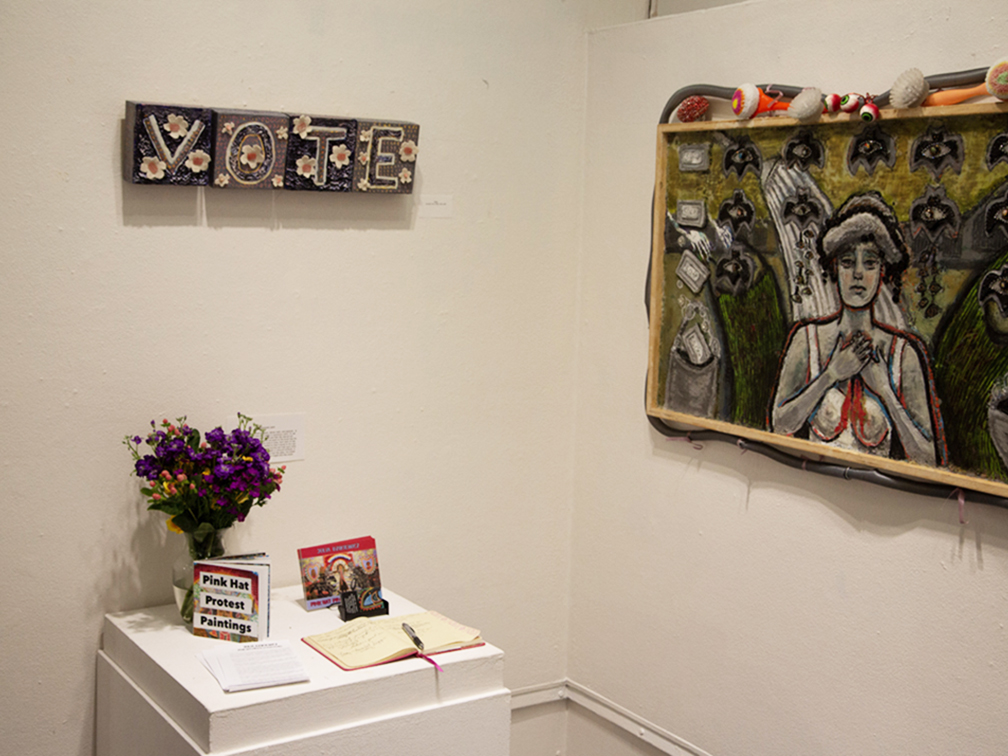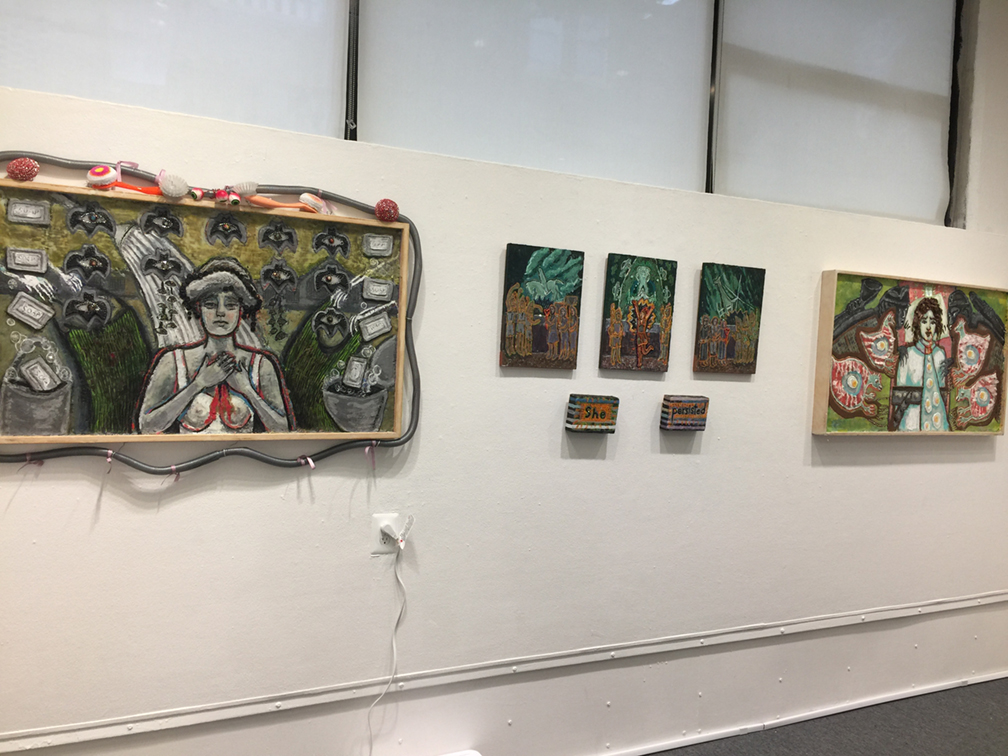 "Lucy Burns" and "Alice Paul"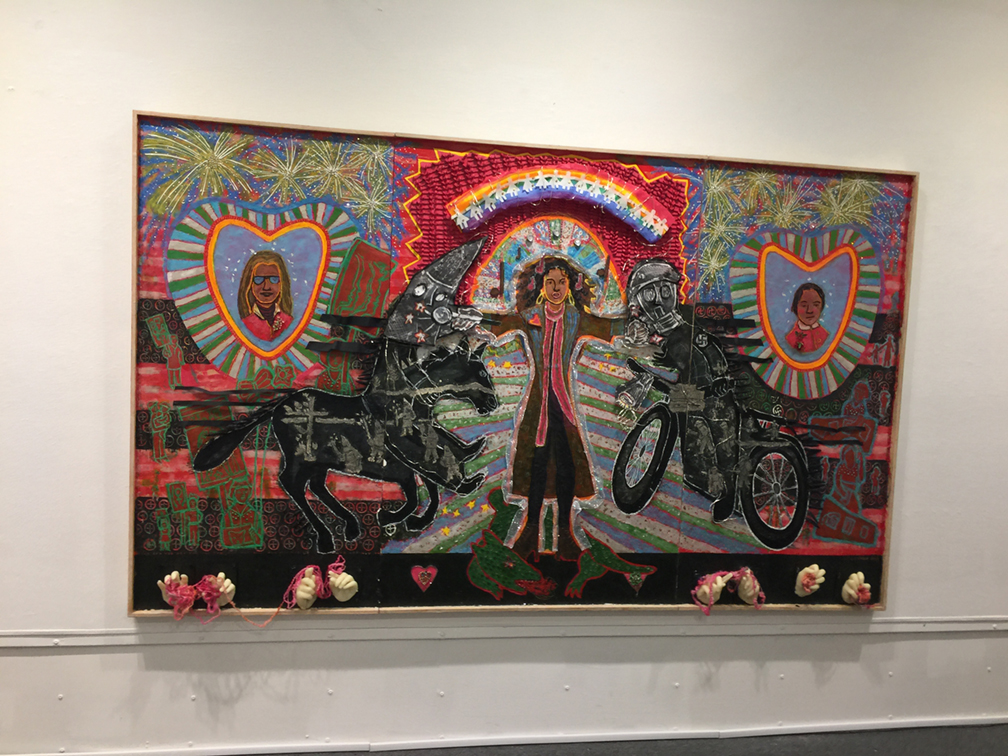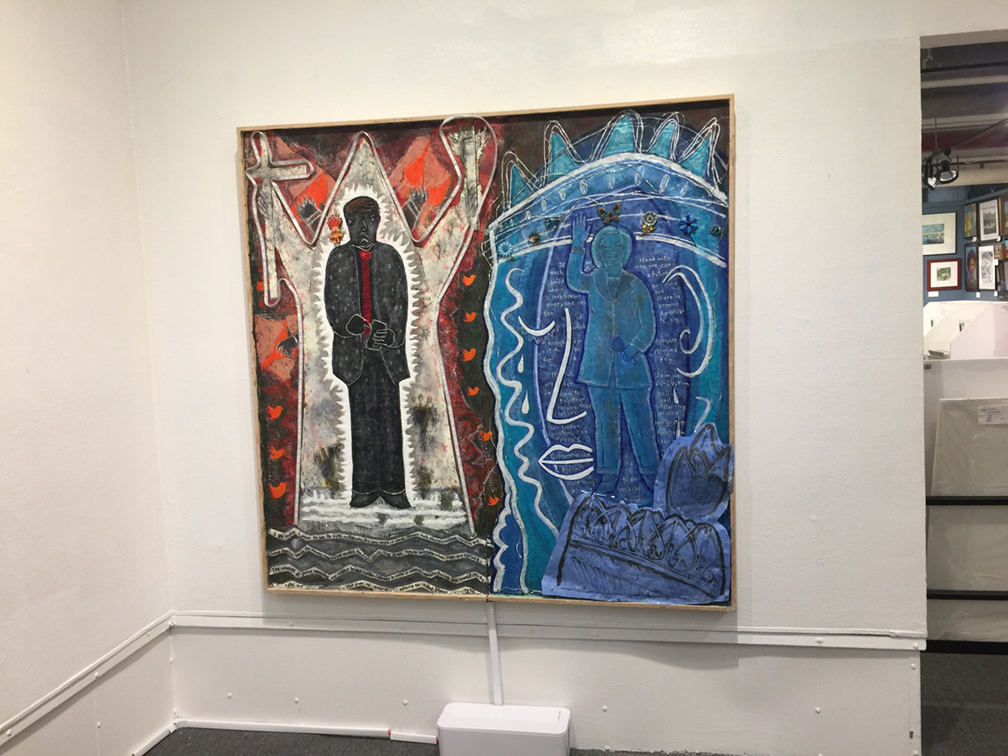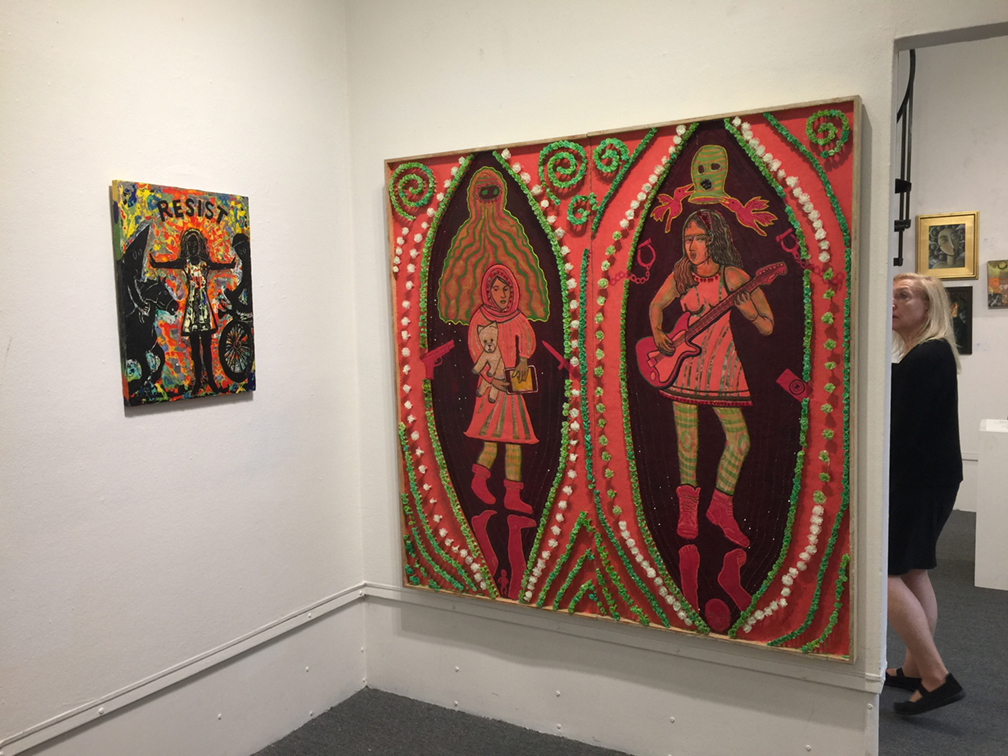 "Resist" and "Malala and Maria"
Through encaustic wax paintings, Julia Dzikiewicz expresses her perception of rising racism, misogyny, and violence in the United States. According to Dzikiewicz, her exhibit is a visual dialogue born of recent tumultuous political events. "
Pink Hat Protest Paintings
" will be on view at The Art League Gallery from October 10—November 4, 2018.
Dzikiewicz creates her immense, evocative paintings with encaustic wax, an ancient and archival medium, by fusing layers of beeswax, pigment, gesso, and resin. Serendipitously, the original Greek translation of encaustic is "to burn;" fitting for an artist whose passion sears across her work and aims to ignite action from her audience.
A political activist from a young age, Dzikiewicz stands in solidarity with artists who use their work to highlight injustice. From Pablo Picasso's desperate figures in Guernica to the pesticide-riddled skeleton in Ester Hernandez's Sun Mad, artists have a rich tradition of creating work for humanitarian impact.
"Images can be very powerful," Dzikiewicz remarked. "Think of Shepard Fairey's Barack Obama Hope Poster. Political concepts can be hard to understand, but artwork has an immediate visual impact that can clarify abstract ideas."
Dzikiewicz's Women's March 2017, a 96-inch expanse of radiant color, glimmering lights, and abundant texture, is an allegory of the current Women's Movement. Individual crystals and LED lights glisten and glint like catching sparks, bringing light to the painting's matte, waxen surface. Here, Dzikiewicz's heroine shows strength and unity instead of passivity and complicity. Envisioned as a pink-hat-wearing-protestor, the spirit of empathy and understanding "punches out" the members of hate groups. "My work is about women coming together to show strength in the face of hate," Dzikiewicz said.
Also referring to growth, increased strength, or heightened illumination, "wax" isn't just the material with which Dzikiewicz paints. The meaning of her medium is double: Dzikiewicz works in wax, as her work—and the movement she supports—waxes.
Julia Dzikiewicz  received her BS in Architecture from the University of Virginia before focusing her studies on fine art at the Corcoran College of Art and Design. Her work has been featured in numerous group exhibitions and solo shows, including the BlackRock Center for the Arts and Larkin Arts Center. Currently, Dzikiewicz lives in Fairfax County, Virginia, where she works exclusively in encaustic.