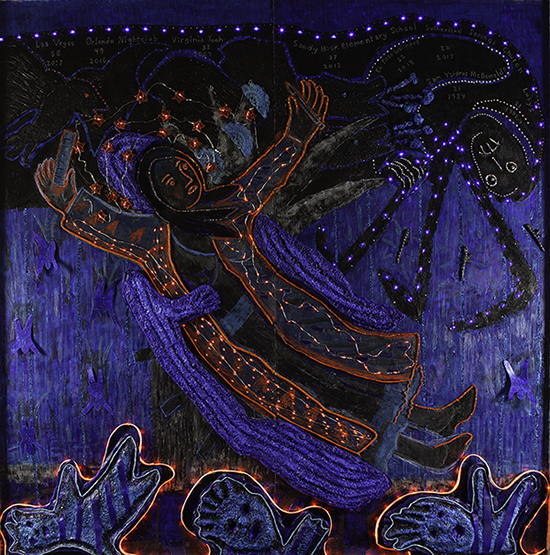 Here is the next painting in the virtual show "She Persisted." (https://www.monmouth.edu/mca/event/she-persisted-julia-dzikiewicz/moutharts ). Thank you Monmouth  University for giving me this opportunity!  
This third video features a painting titled "Sandy Hook,"mixed media encaustic with lights, 60″x60", 2020. "Sandy Hook" depicts teacher Victoria Leigh Soto, who died in 2012 during a school shooting in Connecticut. Witnesses describe her as throwing herself between the shooter and her students. She was posthumously granted the Presidential Citizens Medal for her courage.
Thank you, Joe Dzikiewicz, (https://crimesoftheart.com/)  for filming and video editing for this project!