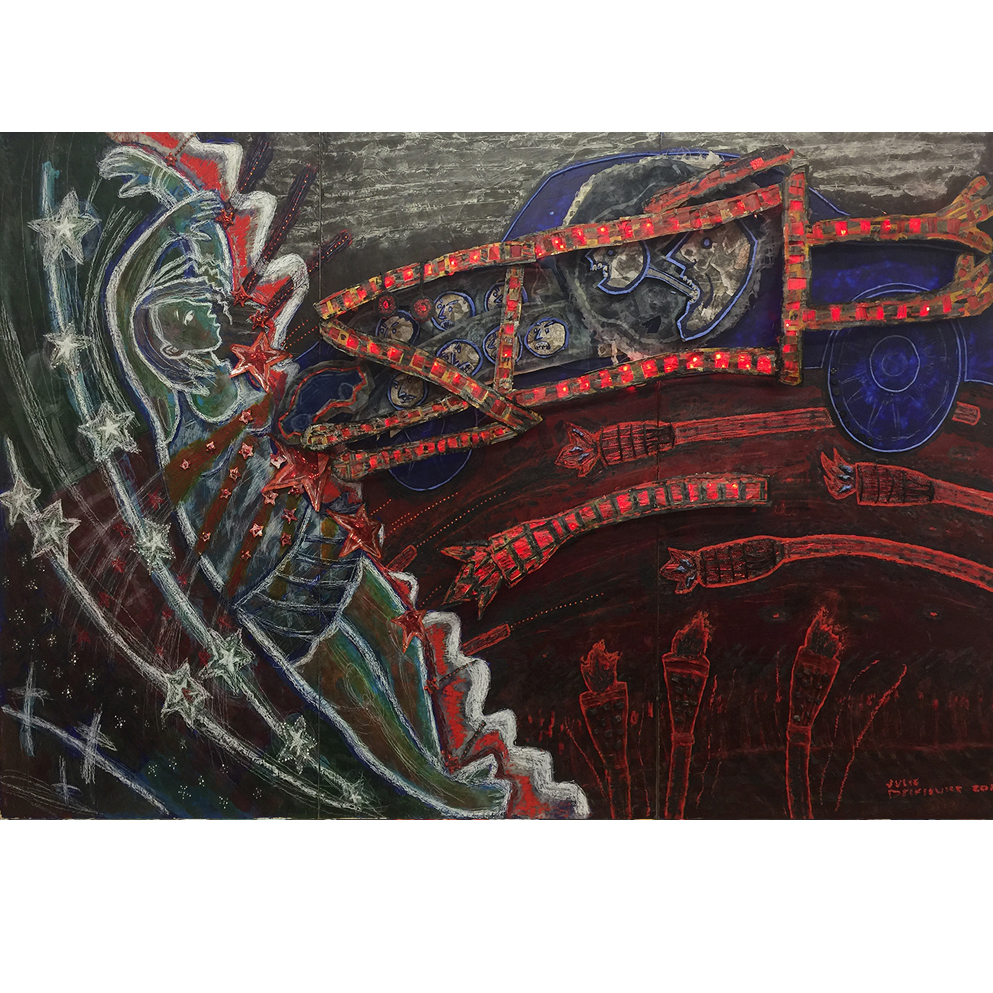 On August 12, 2017, a group of right-wing protestors gathered in Charlottesville, Virginia, to oppose the removal of a statue of Robert E. Lee. Carrying torches and other racist paraphernalia, the protestors were faced down by many counter-demonstrators opposed to their cause.
The painting depicts the moment in the rally when a neo-Nazi activist drove his car into a crowd, killing counter-demonstrator Heather Heyer. The car has turned into a monster of hate, supported by the torches intended by the right-wing protestors to be reminders of Nazi and KKK activists.
Heather Heyer's last post on Facebook read: "If you're not outraged, you're not paying attention."
This artwork is part of my virtual show at Monmouth University..