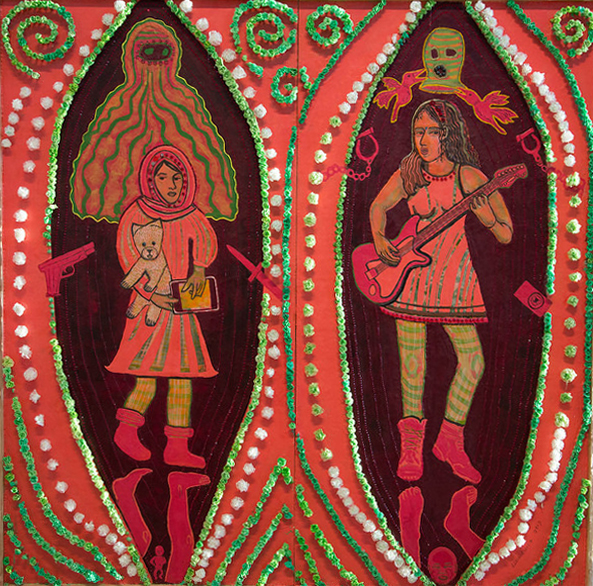 MALALA AND MARIA, Encaustic with crystals, 2013, 60"x60"
This painting shows two women known for leading protest movements across the world.
Malala Yousafzai is an activist who, at the age of fifteen, survived being shot in the head by Taliban supporters for advocating for the education of women in her native Pakistan.  In 2014, she became the youngest winner of the Nobel Peace Prize.  She is shown holding an iPad, symbolizing her desire for education, while threatened by knife and gun.
Maria Alyokhina is a political activist and member of the anti-Putin punk rock band Pussy Riot.  She has spent  time in prison for protests against the Putin government.  She appears playing a guitar while above her birds hold the mask used by Alyokhina and her bandmates while they perform.