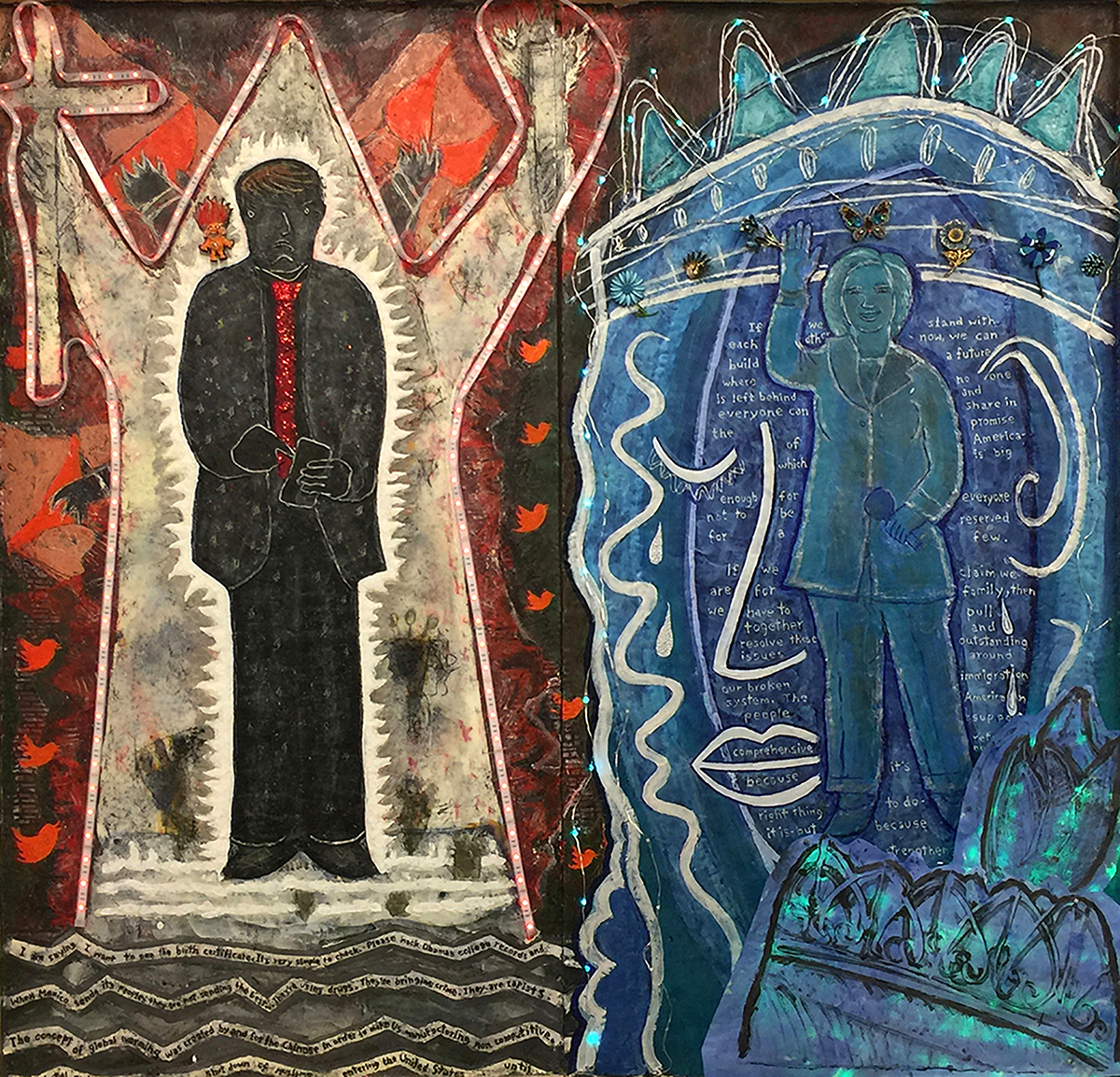 "Election 2016″, 60″x60," encaustic mixed media with lights, 2017
Here we see our election choices in 2016.
In 2016, Donald Trump ran against Hillary Clinton for the US Presidency.  In spite of Trump's openly racist campaign, and in spite of video of Trump bragging about committing sexual assault, Trump defeated Clinton.
This painting shows Trump, backed by the KKK, standing on a platform of his racist and other offensive statements. Opposed to him, Clinton is shown against the backdrop of her inspiring speeches while the Statue of Liberty weeps in the background.
"Election 2016" is part of my virtual art show "She Persisted", created with Monmouth University. See the rest of the works at https://www.gallerydz.com/video/ or https://www.monmouth.edu/…/…/she-persisted-julia-dzikiewicz/