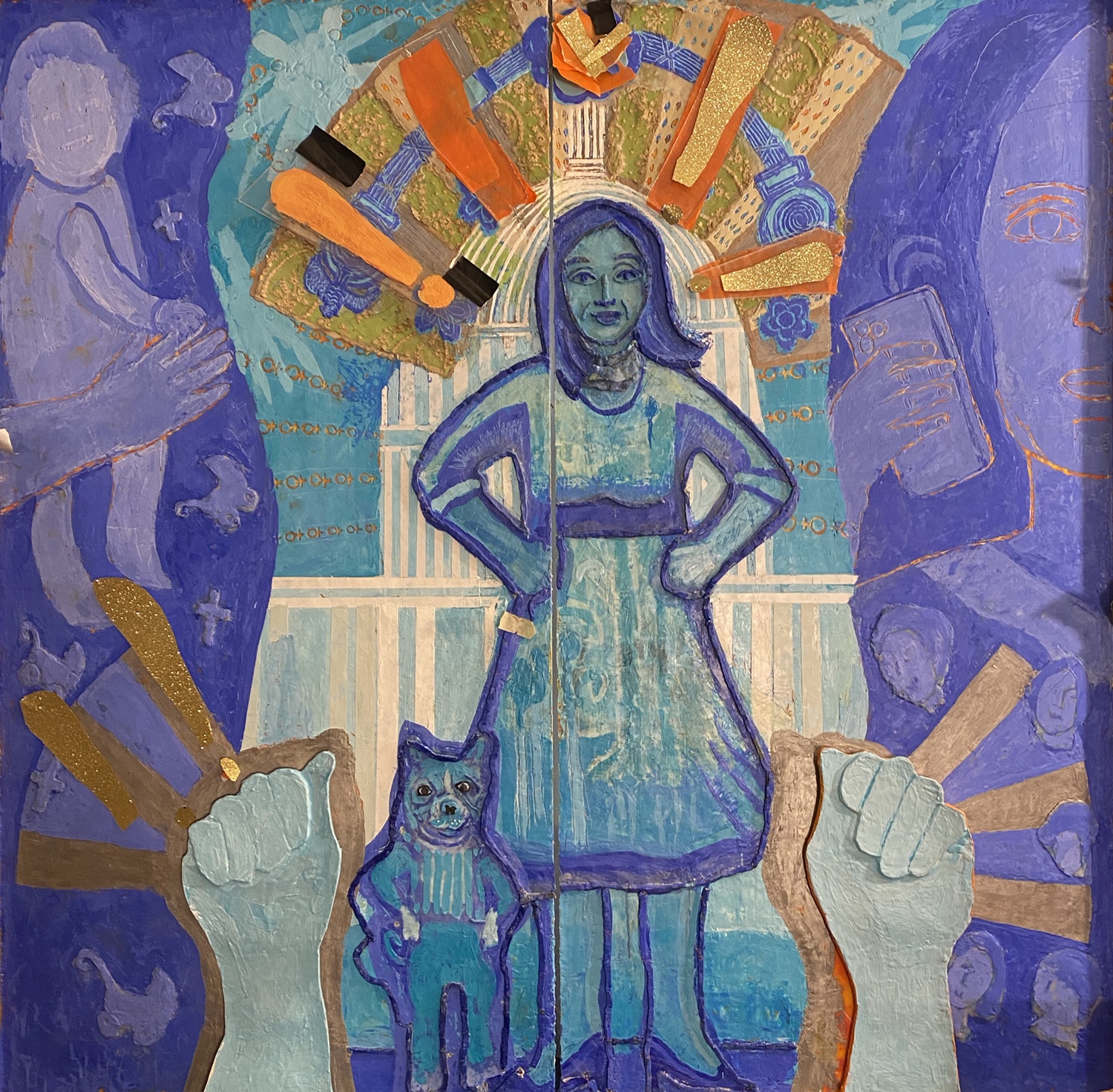 It's been a tough time for me to create art. I am now working in a corner of my living room, and my worktable often has two cats sleeping there. My computer also rests on this table, and one glance of the news can pull me away from my art as I read about COVID-19 deaths or the latest political norm being broken.
     I have spent the last three weeks working on a large portrait. Every day I paint in the face and then scrape it off.
     The only thing I have found that works is to keep practicing self- compassion.  The more I get frustrated with my lack of progress, the harder it seems to be to access my creative side.
      Sometimes, I accept that I will not be able to work. Instead, I do things that use the other side of my brain. I work on my website, learn all the features of Mailchimp or create an artist's inventory.
This pulls me out of anxious brain.
     Laughter also helps me get back to creative brain. I watch kitten videos online, see my favorite comedies, or pull out an art book.
    I do small works and try to fail. This loosens me up and frees me from my inner perfectionist.
     This is an almost impossible time to create art. Calling loved ones, finding small things to be grateful for and accepting that my creativity will eventually return helps me survive these trying times.