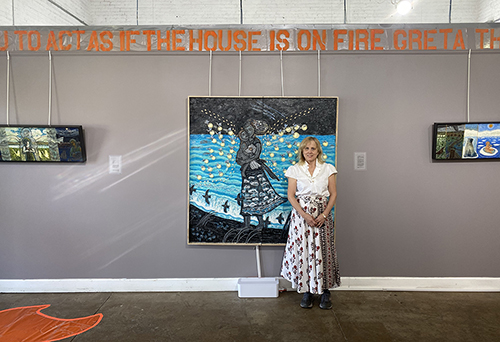 I am pleased to announce my solo show "Global Warming" is open from April 5-May 7, 2023 at Building 5 Gallery, Workhouse Arts Center in Virginia. Show opens on April 8 from 6-9pm.
This show was inspired by predictions of rising sea levels, dramatic weather changes, melting ice caps and the loss of beloved animals such as the polar bear.
There is a new large work, "Before the Oceans Rose" to see and other works that have not been shown before.Hope to see you there!